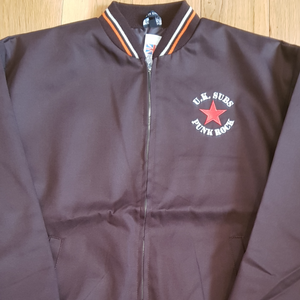 UK Subs - Monkey Jacket
Regular price £49.99 Sale
Top quality, Monkey jacket with the Red Star / 1977 logo embroidered on the left breast.
A lovely jacket. 
Please note these are made to order so expect delivery in around 10/14 days in the UK and slightly longer elsewhere, but these are definitely worth the wait. 
Please note the Black Jackets will be sent to you unless you specifically ask for another colour.
Other colours available are: Stone, Navy, Burgundy, Sky Blue or Brown.
You can select one of these by do by emailing us at mainstagemerch@googlemail.com after you have placed your order for the size of jacket you wish made for you.
Chest measurements
XS - 36
S - 38
M -40
L-42
XL -44
XXL-46 
3XL-48