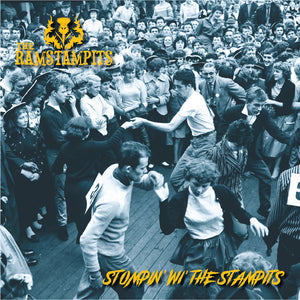 The Ramstampits - Stompin' Wi' The 'Stampits - CD EP
The follow up to the highly popular debut release Light The Beacon.

3 dynamite, original tracks:
1 - Take Me For A Dance
2 - Bella Caledonia
3 - Paddling In The Sea
For people new to this band think Dropkick Murphy's, Flogging Molly, Ferocious Dog and then think The Ramstampits, as this lot really are the real deal with a hugely unique sound all of their own. Just listening to the huge variety in these tracks alone tells you all you need to know, this band can play, and then some with production off the scale.
Pick one of these up, you really won't be disappointed.